The Story of Trike Patrol begins back in 2005 on a bumpy van ride back to Angeles City from Subic Bay on one of the many puki-chasing adventures the guys who founded the site embarked upon. As the legend goes, a half-drunk Jimmy Regina & Bruce Hammer, along with some friends, were joking about making their own porn site cataloging all the pussy they got. Many goofy and downright crazy ideas were thrown around between swigs of San Miguel, but the one that stuck was cruising the streets in a tricycle and filming the process of picking up unsuspecting Filipinas in need of a lift.
What started off as a mere joke amongst PI-mongering friends became a full-fledged vision and work on the project began a few months later. You see, not many things are more inspiring than banging loads of Filipina pussy; but somehow making MONEY banging loads of Filipina pussy was on another level. The thought of turning what they already loved doing as part of their lifestyle into a profit-making venture was one that just couldn't be ignored.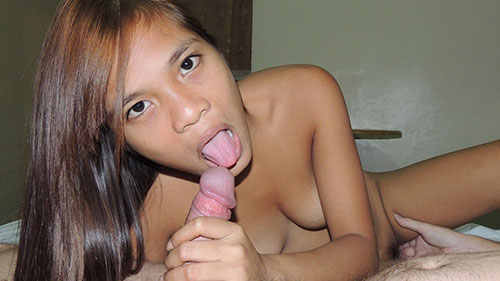 However, Trike Patrol was never really just about making money. It was more about the sheer fun and excitement than anything. The fun & excitement of actually following through with it and seeing what happened, but also sharing that fun & excitement with like-minded guys all over the World. It was as much for those already addicted to Filipinas as it was for the "average joe" beginners to be introduced to a completely different kind of lifestyle.; one where normal guys could get ALL the pussy they wanted, without much effort, hassle or shame. If you can make a man dream of a place like that, you have something special and worth sharing. The founders of this site knew that.
So share they did, and despite many doubters & haters, the site you see before you in now a living institution for Filipina lovers the World over, and 10 years running, still inspires and excites newcomers looking for something genuinely different and special.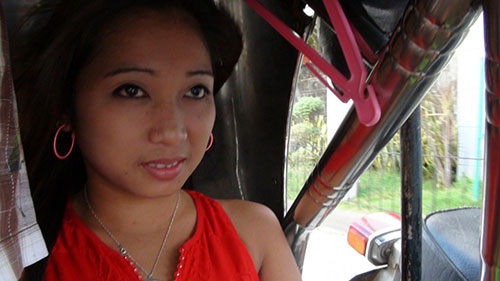 Trike Patrol is truly is the World's ONLY website that focuses primarily on amateur Filipinas in the Philippines getting picked up and fucked by real guys on vacation. Simply put, no one else even comes close to showing what we show you here on Trike Patrol.
If you are a true Filipina addict, as you probably are by visiting this page, becoming a member of Trike Patrol is essential to your entire existence. If you are unfamiliar with Filipinas and just curious, well, you're in the right place. You just won't find a better selection of amateur Pinays filmed and fucked on camera anywhere else.
Accept no imitations: When it comes to corralling girls off the Philippine streets and fucking their brains out on camera, there is only one Trike Patrol!